Proceed with payment
Once you have provisioned networks or services in Forma you can proceed with your payments in a central web page in accounts.worldsibu.com. In order to proceed with a payment
Beware that the first network you create will have up to 7 days of a free trial. However, after the first network is created new networks or services deployed will have only 2 days to proceed with the corresponding payment before they get disabled.
After you logged in to accounts.worldsibu.com you can navigate to Subscriptions where you will see all the pending payment.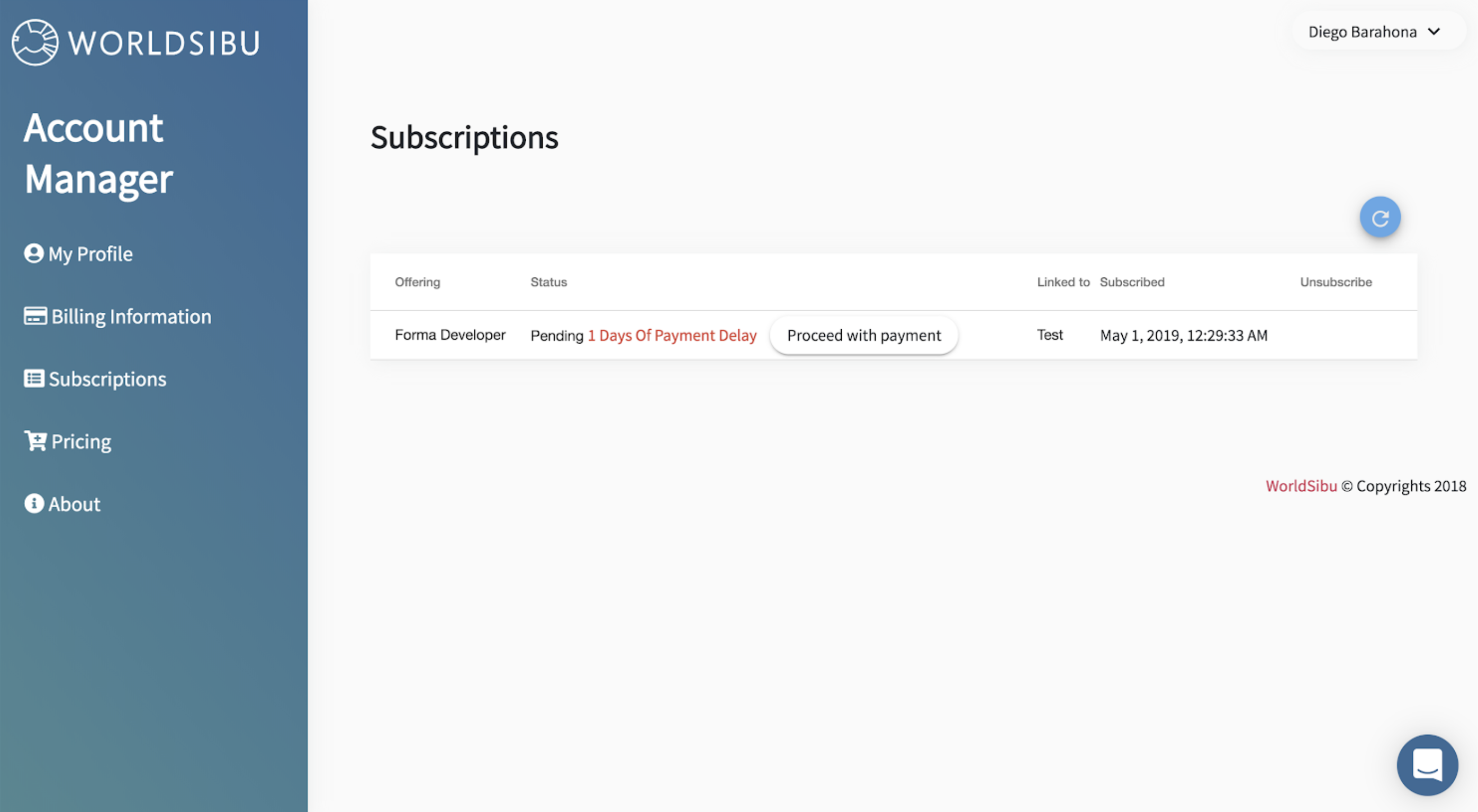 In that page, you can click on Proceed with payment and you will be redirected to Paypal.
There you can choose between paying with a credit card or subscribing with your Paypal account.
Follow the instructions presented in the screen and once it's ready the system will be notified of the payment and mark it as ready.
Unsubscribe
For now, you have to unsubscribe once you erase a component like a network. You can do it by going to your subscriptions and click the Paypal link in the Unsubscribe column.
Then in the Paypal screen click in Cancel.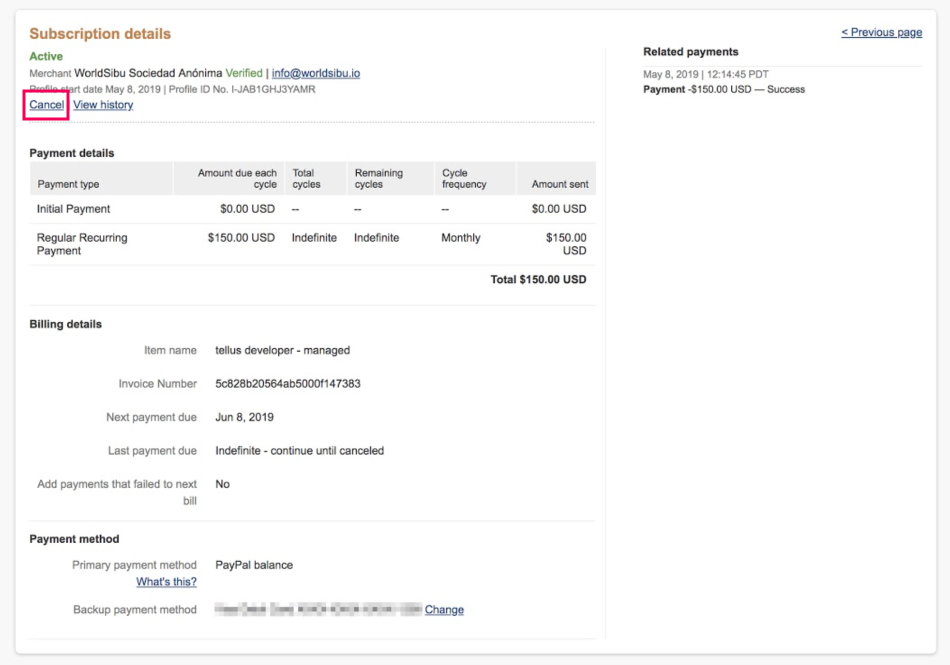 Beware that if you are not deleting your network and just cancel your subscription as soon as the period finished your network will be suspended.