Nodes environment: See your environment ports and IPs

Your Nodes Environment will define all your containers and components information from your blockchain network.
Nodes Environments can be accessed only when a network has been provisioned. In your home screen, look for the Network you'd like to access and click on Your nodes environment and identities.
This is your cluster's information. The way you can access your nodes is through the address in the field Public External Cluster Address.
Below the name of your Nodes Environment (in this example "test") you can see the unique name of your Nodes Environment (this is the name given to your organization on Hyperledger Fabric).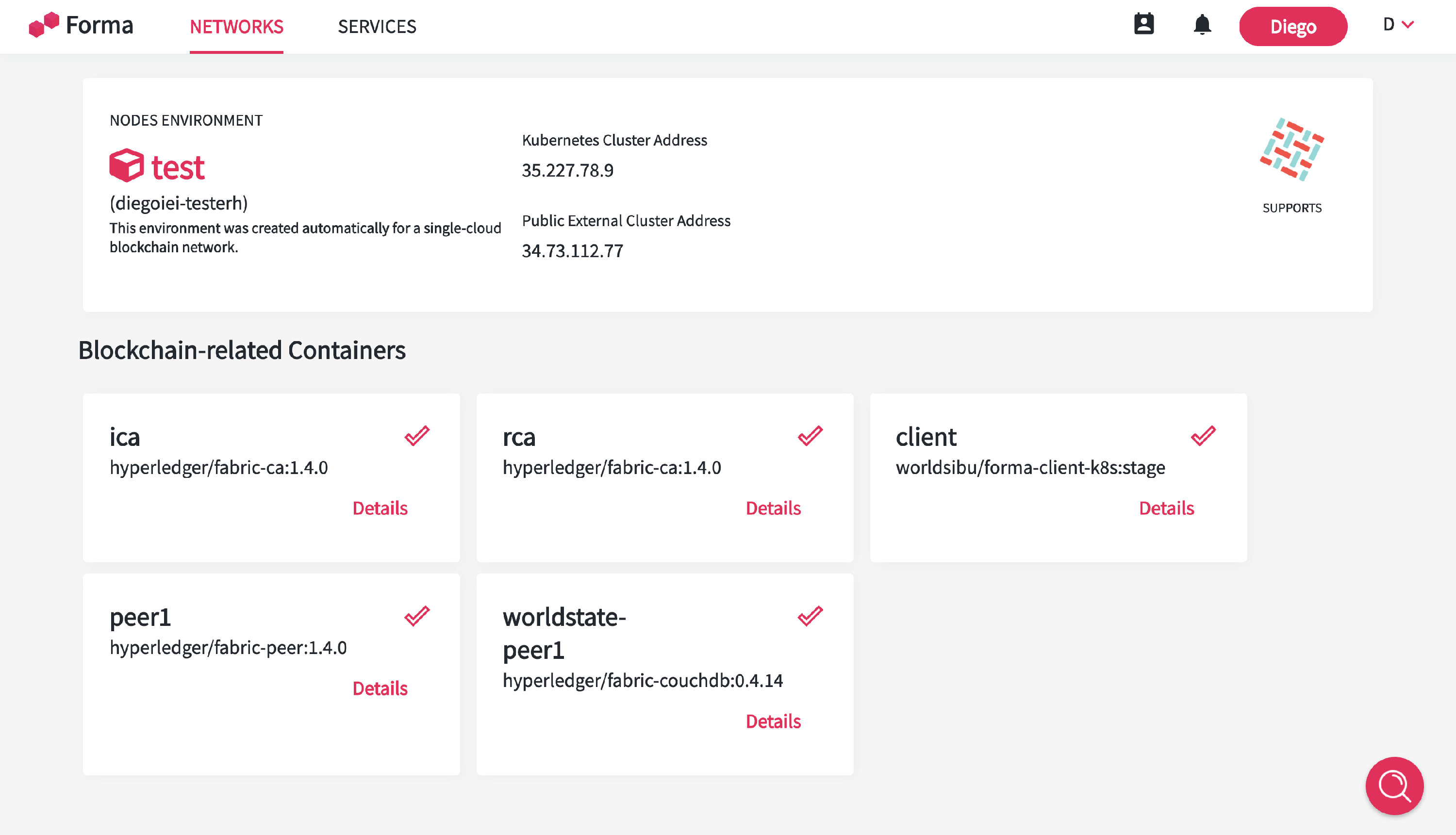 In the Blockchain-related Containers section you can see all the components
In the near future, operational tasks will be performed from this screen, such as creating new peers, destroying CouchDB servers, and monitoring.
Click on details to access the ports of that container.
Even if every network by default faces the internet also by default each Network implements TLS, making it impossible for unauthorized users to access your Network or modify your data.
Can't see your containers? Contact us [email protected]