Planning your infrastructure

With Forma you can deploy Hyperledger Fabric infrastructure into multi-cloud setups. When creating a new network you need to consider a few things and make some decisions.
| | | |
| --- | --- | --- |
| | Pick a managed service | Use your own infrastructure |
| Single cluster | When using Forma's managed service, by default we deploy everything into multiple clusters. A managed service is the easiest way to deploy the network. | This is useful for testing and having management, however, this increases risks of failure as every organization's infrastructure would be centralized. |
| Multiple clusters | This is almost the best option for production-ready networks as each organization has its own account, membership, and cluster. Every cluster can be created in a different cloud provider. | |
In Forma, you have also a few other options such as Ghost organizations for Developer Accounts that create 2 organizations you completely manage.
Understanding your options will help you plan according to your needs.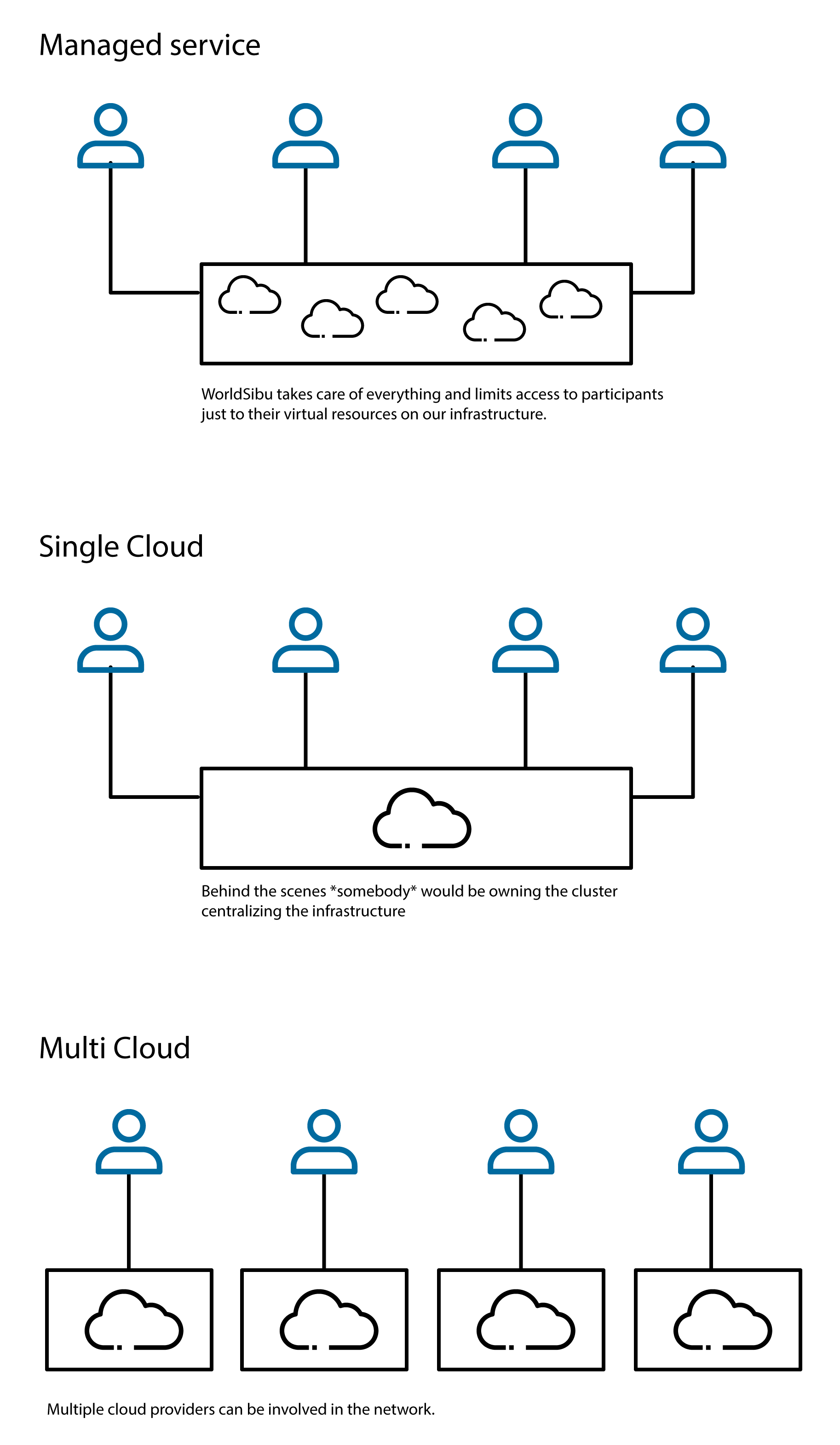 Managed service
We use multiple cloud providers behind the scenes for resilience, we also perform regular maintenance tasks to ensure the continuity of services and make sure to set up infrastructure in nearby regions.
Managed services give you the easiest way for Organizations to be connected to a blockchain network, for example, if one participant is not that sophisticated or would not like to bother with the infrastructure he can simply let WorldSibu take care of everything.
Your own infrastructure
To use your own infrastructure you will need your own Cluster config setup after creating your cluster.
Almost always when using this option (and not a Developer Account) you would need multiple accounts created in forma.worldsibu.com.
Forma needs some permissions to the infrastructure it accesses, that's why we have a set of best practices in place that you can follow. Read more about what access Forma needs and why here.
Create your own cluster for Forma
Here's a tutorial for each major cloud provider.
Digital Ocean Kubernetes Cluster (Tutorial coming soon)
Vanilla Kubernetes Cluster (Tutorial coming soon)
Reference your cluster to Forma, and create a network
In general, when you are using your own cluster (whether it is single-cluster or multi-cluster) the process breaks down to two main tasks:

In there you will need to fill a simple form pointing to your cluster.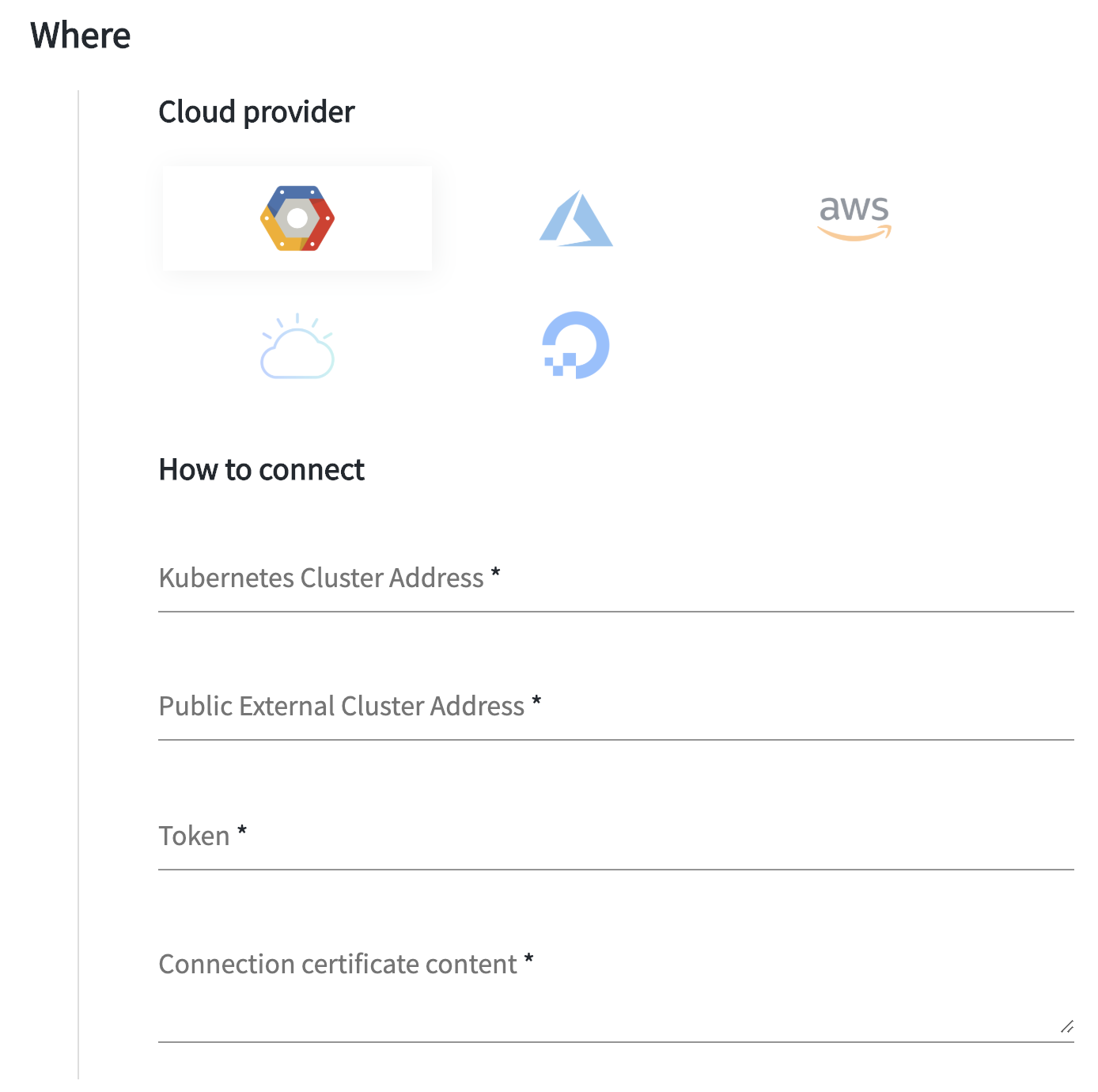 How to get this data and create the cluster depends completely on the hosting option you pick as explained in detail here.
After you have configured your cluster you can now create a Network (New network).

And you will have multiple options.
In this case, you would need to select either "Single cloud network" or "Multi-cloud network".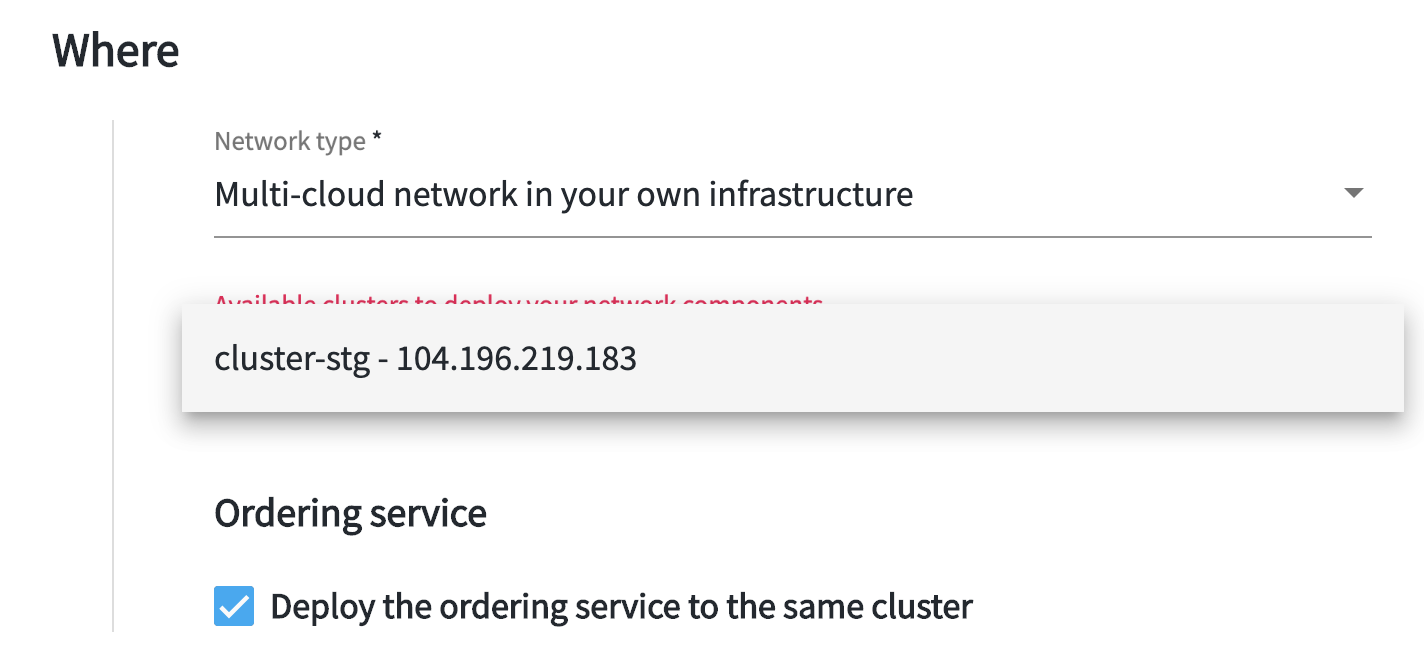 In the new network form if you select a multi-cloud network you can now pick your existing cluster (as configured before for Forma) and optionally you could deploy the orderer in your own infrastructure (as the founding member) or to a special cluster.
What should the other network participants expect
In a single cloud network every participant will just need to accept the request, without specifying their own cluster.
With a multi-cloud network each participant invited to a network would need to create their own cluster configuration and then when accepting the deployment request, select it.